PolicyTracker joins ceramics legends
Or to put it more more prosaically, we have moved offices! The new PolicyTracker address is:
Suite 151, China Works, 100 Black Prince Road, London, SE1 7SJ, UK.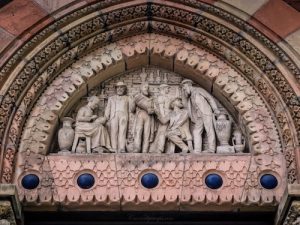 All other company details remain the same, including our registered address.
For the historically minded, our new building is the former home of Royal Doulton pottery and dates back to about 1800.
It is a listed building and has a famous frieze over the front door commemorating the founders.
There is a map and a photo of the building below.