Will Brazil's 6 GHz band decision impact WRC-23?
Bruised from previous WRC cycles, Wi-Fi advocates had focussed on national regulators to open up the 6 GHz for licence-exempt/unlicensed access, rather than taking the fight to the ITU.
But WRC-19's decision to consider portions of the band for mobile broadband (IMT) at WRC-23, means that the industry has been pulled into global discussions that will culminate in
Geneva in three years.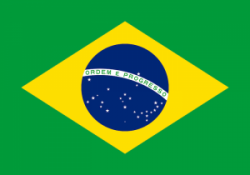 Specifically, as we explain in a new research note, the next WRC will consider amending the Radio Regulations to identify IMT at 6425 – 7025 in Region 1 and 7025 – 7125 MHz globally. An IMT identification often encourages regulators to auction a given band.
Despite that agenda item, the last few months have seen momentum in the reverse direction. In particular, the USA's FCC decided in April to make available the whole 5925 – 7125 MHz for unlicensed services, and Brazil has now made a similar decision.
But against this momentum lies opposition from China and the GSMA, among others, who see 6 GHz as an ideal future mobile band.
This agenda item, and others, is discussed in our new WRC-23 Policy Dossier, which is part of the Spectrum Research Service.
By Toby Youell