Webinar: 6G Visions, Challenges and Opportunities
We have had snapshots of what 6G might look like, but the work is ongoing and this webinar is a chance to catch up with the latest developments, both in the technical and regulatory fields. 6G: Visions, Challenges and Opportunities will be held on Wed 29 July, just after the publication of a series of collaborative white papers to help define the scope of the technology. It comes as the…
We have had snapshots of what 6G might look like, but the work is ongoing and this webinar is a chance to catch up with the latest developments, both in the technical and regulatory fields.
6G: Visions, Challenges and Opportunities
will be held on Wed 29 July, just after the publication of a series of collaborative white papers to help define the scope of the technology. It comes as the European Union considers how best it can support 6G. A key theme is the THz bands: their technical possibilities and the regulatory approaches which will maximise their potential.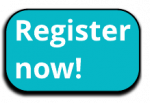 The speakers and topics are:
Opportunities and technical challenges for 6G in mmWave and THz
Professor Tommy Svensson, Chalmers University, Sweden
Higher speeds, improved security and a convergence with other applications such as sensing are all possibilities. Professor Svensson will give his vision of  what will a 6G network look like and how it will work.
Progress in defining the scope of 6G
Dr Marja Matinmikko-Blue, University of Oulu, Finland
Just before the webinar an important set of white papers will be published by 6G
Flagship outlining key societal challenges, technical enablers and research questions
for 6G. Dr Matinmikko-Blue will give an overview of the key themes, including e.g.
linkage
 to UN SDGs, business aspects, spectrum for 6G, machine type
communications and the use of AI.
The European Commission's perspective on 6G
Bernard Barani, Deputy Head of Unit, DG CONNECT 
Supporting 6G is part of the EU's forthcoming financial planning and Bernard Barani will explain how it can extend 5G and contribute to other policy goals such as the Green Deal, sovereignty, cybersecurity and diversified landscape of suppliers.
Sharing challenges with passive services above 100 GHz
Michael Marcus, mmWave Coalition, USA
Much more of the 
spectrum
 above 100 GHz is reserved exclusively for passive services than at lower
bands. Michael Marcus will argue for a new dialogue which could enable interference-free sharing of these
bands, following up on the studies recommended by WRC-19.
Licensing for 6G services
Professor Erik Bohlin, Chalmers University, Sweden
With services moving into the THz bands with very different propagation and technical characteristics, do we need to adopt a different approach to licensing? Professor Bohlin will consider the options and rationales. Register here for
6G: Visions, Challenges and Opportunities
, being held on Wed 29 July at 4 pm UK time/ 5 pm CET / 11 am EDT/ 8 am PDT. (Or use
priority registration for PolicyTracker subscribers
)
Newsletter
Discover why hundreds of regulators and technology companies use our services
SUBSCRIBE
The Spectrum Policy Podcast
Where experts debate the issues.