Spectrum Research Service: What is happening to the current mobile bands?
In the past few weeks we have updated our Spectrum Research Service entries about the current mobile bands and will be highlighting trends in a series of research notes.
We start by identifying the technological progression from 2G to 5G. Some bands are still being used for 2G – and likely to remain so for some time – while 3G bands are being migrated to 4G.
Most current mobile bands could be used for 5G but efforts are being concentrated in 600 MHz, 700 MHz, 3.5 GHz and 2.6 GHz, with considerable regional variation in the expected usage.
Read our overview here, where you can also see updates, graphs and statistics about all the bands.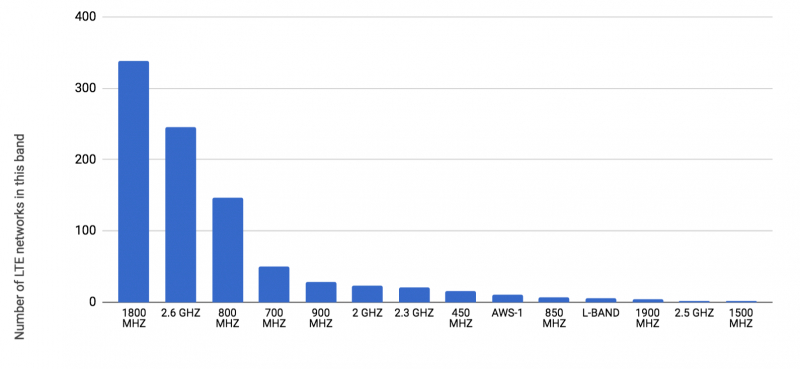 By Toby Youell