Webinar: The 6 GHz Debate (15 July)
6 GHz is a key spectrum sharing battleground and the lines are firmly drawn as we approach the next ITU World Radio Conference, WRC-23, where there is a contentious proposal to identify sections of the band for mobile broadband (IMT). This is supported by China, some Asia Pacific countries, the African Telecoms Union, the former Soviet states and industry heavy hitters such as the GSMA, Ericsson and Huawei. Opposition to…
6 GHz is a key spectrum sharing battleground and the lines are firmly drawn as we approach the next ITU World Radio Conference, WRC-23, where there is a contentious proposal to identify sections of the band for mobile broadband (IMT). This is supported by China, some Asia Pacific countries, the African Telecoms Union, the former Soviet states and industry heavy hitters such as the GSMA, Ericsson and Huawei. Opposition to the move is equally formidable, coming from the Wi-Fi Alliance and big names such as Apple, Cisco, Amazon, Intel, Broadcom, Google and Microsoft. The latter see the band as a golden opportunity to extend license-exempt technology from the existing 5 GHz band to 6 GHz, while supporters of the IMT identification want additional mid-band licensed spectrum for 5G.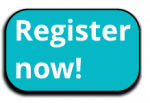 The pro-Wi-Fi lobby received a boost in recent months as the
US
adopted an unlicensed approach to the 6 GHz band. Our webinar will feature presentations from leading figures in the debate:
Luciana Camargos, GSMA Senior Director, Future Spectrum

Alex Roytblat,  Wi-Fi Alliance Senior Director of Worldwide Regulatory Affairs

Erika Tejedor, Ericsson

Director Government & Industry Relations, speaking for Ericsson, Huawei, ZTE and Nokia
Martha Suarez, President of the Dynamic Spectrum Alliance
Dean Brenner, SVP Spectrum Strategy & Tech Policy, Qualcomm
Meta Pavsek-Taskov, Head of Mobile Department, Slovenian Communications Networks and Services Agency (AKOS)
Register here
for
The 6 GHz Debate
on 15 July at 3 pm BST (4 pm CET; 10 am EDT) (Or use
priority registration for PolicyTracker subscribers
)
Newsletter
Discover why hundreds of regulators and technology companies use our services
SUBSCRIBE
The Spectrum Policy Podcast
Where experts debate the issues.