Online spectrum course gets great reviews and targets Asia time zones
PolicyTracker's longest-running course, Understanding Modern Spectrum Management, was held online for the first time last week and received very positive reviews from attendees. All the feedback rated it very good or excellent.
The same course is running again on 19-23 October with a schedule designed to fit time zones in Asia and the Middle East, starting at 10 am Dubai / 2 pm Singapore / 3 pm Tokyo / 5 pm Sydney.
It will be taught in three-hour sessions with trainers including Professors Martin Cave, William Webb and Gerard Pogorel, as well as Richard Womersley from LS Telcom and Martin Sims from PolicyTracker.
The trainers will deliver 15 hours of online teaching, supplemented by pre-recorded sessions and additional learning materials.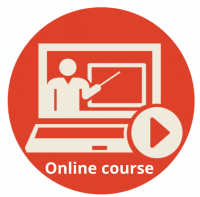 Benefits include:
In-depth analysis of 5G
Focus on spectrum sharing
A thorough grounding in the radio spectrum and its application
Scrutiny of the latest economic and policy arguments
A chance to interact with colleagues from other countries and sectors
Easy to use online software with support if needed
Sessions presented live but recordings also available for three months
The online nature of this year's training means the fees have been substantially reduced and you can book online.
Download the brochure to see the full programme.