Now available online: Competition in Mobile Markets course
This year, all PolicyTracker's courses are available online, including a new Understanding Modern Spectrum Management course with timings to suit the Asian and Middle Eastern Markets.
Regulating Competition in Mobile Markets is also online, giving a thorough background in competition policy, explaining the latest approaches and how these evolved. It uses a series of global case studies with a particular focus on the EU regulatory framework.
The course considers how to balance the pros and cons in competition policy: maximising consumer benefits while encouraging investment.  It takes a detailed look at the engineering issues, particularly the effect on costs and spectrum efficiency as well as an equitable approach to spectrum holdings.
It will be held on 7-8 September starting at 9 UK time each day (10 am Brussels, 12 pm Dubai).
The full agenda is available here and includes a free copy of our white paper: Mobile competition in the 5G era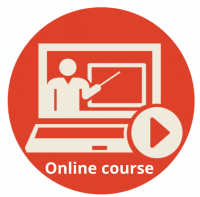 The course will cover:
The role of spectrum in competition policy
Are rival infrastructures wasteful?
Can a competitive environment be investment-friendly?
How competition law is applied in the telecoms sector
How convergence challenges established thinking
OTT services and network neutrality
The EU market review regime
Regulating Competition in Mobile Markets is delivered by two expert trainers, Tom Kiedrowski and Roberto Ercole, who have worked for competition regulators across several sectors and have backgrounds in competition and telecoms policy, spectrum and engineering.
The content is suited to anyone wanting to understand the latest developments in competition policy, whether their background is in spectrum regulation or other related fields at a regulator or in the commercial sector. 
The course costs £600 + VAT  but there is an early bird discount of £100 for delegates booking two weeks in advance. Delegate fees include enhanced reading material and three months access to recordings of sessions.
Employees of non-UK governments do not have to pay VAT: full details on the back page of the course brochure.