Has social media ruined the consultation process?
Make the Air Fair's campaign may be an oversimplification of the facts. Still, the people have spoken. What will Ofcom do about it?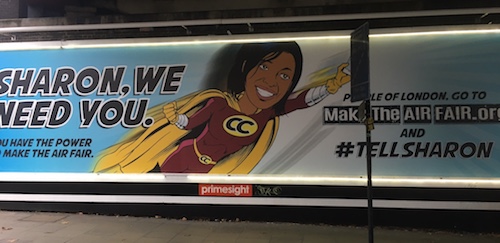 Regulators, be thankful you don't find yourself in the situation Ofcom is currently in – working out how to deal with an unexpected deluge of responses to its latest consultation.
100,000 calls to action have flown in from the general public, mobilised by a campaign called Make the Air Fair. What do they want? A 30 per cent spectrum cap for all UK operators. When do they want it? At some point in the future, presumably. That ball is in Ofcom's court now.
For those not familiar with Make the Air Fair, it is a campaign set up by UK operator Three, which holds 14 percent of the UK's mobile spectrum. Its competitors EE, Vodafone and O2 all have more at 42 per cent, 29 per cent and 15 per cent respectively. Three's argument is that this hinders its ability to compete.
Ofcom won't say what it is going to do about this huge volume of consultation responses means to it. Its usual policy is to wait until a consultation is finished before it explains "what we are going to do, and why, showing how respondents' views helped to shape these decisions."
But how far will the views of The 100,000 – as they will no doubt be forever remembered – shape its decisions? Like other populist movements across the UK political spectrum, once you have a mandate, you have a mandate.
Or do you? The response was a template message, sent with a couple of clicks. Should Ofcom have to take seriously what could well be the whims of people idly browsing the internet or social media? Perhaps not. But the consumer is, in its own words, at the heart of everything it does.
Further to that, the networks and devices on which this type of thing flourishes are, in part, the result of its support in clearing the airwaves to make it happen. If electronic communications are a basic utility, essential to all, then should Ofcom view it as mere shenanigans when they are used to express what could well be sincerely held views in many cases?
Who knows? Along with Ofcom's no-comment, its arm's length consumer panel has also declined to say anything about it. So maybe this strategy means it will all fizzle away. People will lose interest.
Ofcom's go-to solution to this unhelpful outbreak of democracy might be to say that one consultation response is as good as 100,000 templates – all points will be given equal consideration lest it open the doors to similar ploys by vested interests in the future.
On the other hand, Make the Air Fair/Three made a convincing case with its campaign, even if it was clearly being selective with the facts by not mentioning that the distribution of the percentage of spectrum held in different mobile bands paints a more nuanced picture than they have presented.
And of course, Three probably spent a lot of money for all of those billboards and the sub-Siobhan Sharpe gimmick of personifying the regulator's chief executive Sharron White as a queen over the water figure who must be summoned to rescue Ofcom from itself.
This cavalcade couldn't have been cheap. But we live in a free market world, so technically, there shouldn't be anything wrong with that.
Still, Ofcom has a chance to live up to its consumer-focused mission statement here. And maybe it should be thankful that so many people have taken an interest in what is usually a pretty recondite subject. It could probably get away with sidestepping the whole thing, but it might place itself on the wrong side of history by doing so. Movements like these aren't going away anytime soon.